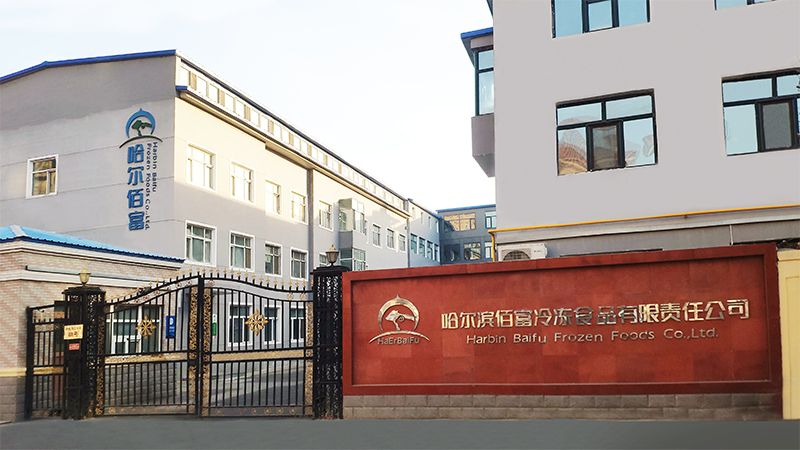 Harbin Baifu Frozen Foods Co., Ltd was established in 2004, it is a large private-owned food enterprise focusing on the integration of high-quality beef and lamb products from all over the world.
Harbin Baifu has built long-term and stable business relationship with well developed animal husbandry countries such as Australia, New Zealand, Brazil, Argentina and Uruguay, etc. The company has coorperated with well-known meat companies such as AFFCO, OVATION, TAYLOR PRESTON , THOMAS FOODS INTERNATIONAL, FLETCHER, etc. for more than 10 years time.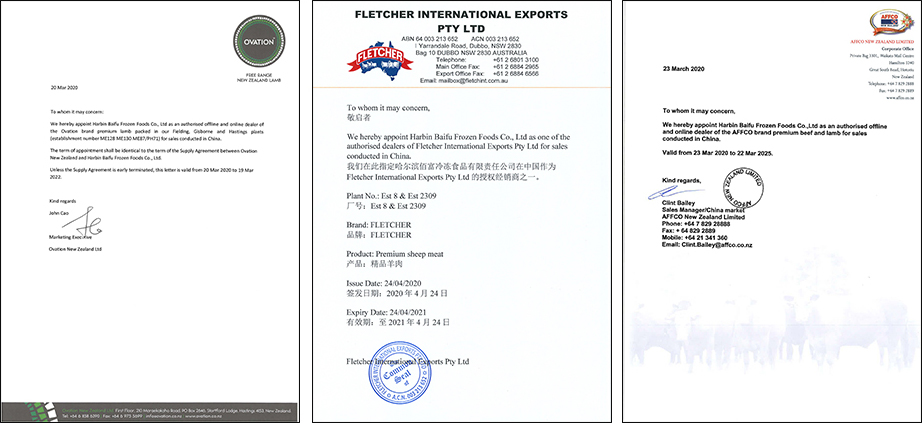 Harbin Baifu is mainly focusing on beef and lamb meat processing, the company has gradually expanded into a standard meat processing zone together with completed full sets of coldstore facilities, strictly control the inspection procedure of raw material in and final product out. The company five processing plants now.
After years of operation and growth, our sales network has covered the whole country, except Hong Kong, Macao and Taiwan at the moment. The sales channels including wholesales, retails, franchise, resturants, supermarkets, as well as e-commerce, etc. aiming at providing high-quality meat products to all the consumers through the combination of online and offline marketing methods in an effective and fast way.
In order to satisfy the market needs, we actively promote the product innovation, research and development, now we have Prime cut series, beef and lamb by products, hotpot rolls, BBQ and Fried series. Our company has 6 brands, including "HAERBAIFU", "45° SOUTH LATITUDE ", "TIANMUNIUFANG", "AOKEMUCHANG", etc. for more than hundreds of products in total. We adhere to four key principles over the years: selected materials, exquisited processing, stricted inspection, and accurated service, to respect consumers' desire for natural and healthy meat.
We constantly adjust the product structures through market-oriented, customer-centered and quality-based methods, aiming at providing high-quality meat products to the consumers, not only withstood the severe market competitions, but also showed great competitiveness on the products, which has won widly recognition in the market.

Look back in the past, we've not only established a solid foundation, but also accumulated abundant capital. Now, we have confidence and all ready to go. For the future, we will keep working hard and put great efforts on making contributions to human health and industry development!
COMPANY CONCEPT
ENTERPRISE CORE VALUE
Trust,People,Responsibility,Morality
BUSINESS PHILOSOPHY
Vision drives height,Attentive achieve profundity,innovation bring up speed
ENTERPRISE VISION
The best integration in high quality Beef & Mutton industry
BRAND CONNOTATION
Natural,Health,Nutrition,Safety
BRAND EXPERIENCE
Come Naturally,Origin Naturally
TEAM SPIRIT
Same way,Interlinked Heart,Cohesion,Integration Feeling